Aircraft Type Trainings for Licensed Engineer under EASA 147 environment.
Aero Ground Training (AGT) is a French and independent Maintenance Training Organisation with international experience focus on type training courses. Approved Distance Learning for Theoretical Elements since APR.2020.
  Aircraft Type Trainings- Theoretical / Practical Elements
---
Maintenance trainings on Airbus, ATR 42/72, Boeing, Embraer and Fokker
  Type Courses for AME (Aircraft Maintenance Engineer)
---
Attend your type course with AGT.
General Familiarisation (T4) Course
Engine Borescope Inspections
Engine Ground Run Up Course
AGT is your partner, EASA 147 Standard
---
Download our EASA Part 147 Approval Certificate issued by French Civil Aviation Authority, revision 11.
Aviation Academy
---
Approved Datadock since 2017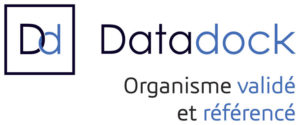 Aero Ground Training through our EASA Part 147 Approval can provide your training courses in your facilities.
95% of the courses taught out of France and in English language
International staff
Virtual classroom approved since April 2020
High Level of Professionalism in the instruction staff
More than 15 years experience of the instructors / Assessors
More Information about our non type courses.
TYPE COURSES – SEATS AVAILABLE
Click here to know the scheduled type trainings in 2020/ 2021, theoretical / practical elements.
If you need short course, 5 days or less, go to our green boutique.