Aircraft Type Trainings for Licensed Engineer under EASA 147 environment.
Aero Ground Training (AGT) is a French and independent Maintenance Training Organisation with international experience focus on type training courses. Approved distance Learning for Theoretical Elements.
  Aircraft Type Trainings- Theoretical / Practical Elements
---
Maintenance trainings we can teach. AGT, EASA 147, your partner. You are our priority.
  Type Courses for AME (Aircraft Maintenance Engineer)
---
Attend your type course with AGT.
General Familiarization Course and category C (T4)
Engine Borescope Inspections
Engine Ground Run Up Course
Download our EASA Part 147 Approval Certificate issued by French Civil Aviation Authority, revision 8. Aviation Academy
---
Approved Datadock since 2017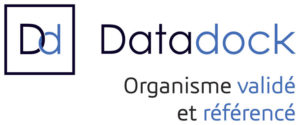 Aero Ground Training through our EASA Part 147 Approval can provide your training courses in your facilities.
95% of the courses taught out of France and in English language
High Level of Professionalism in the instruction staff
More than 15 years experience of the instructors / Assessors
Early booking = lowest price
More Information about our non type courses.
TYPE COURSES – SEATS AVAILABLE
Click here to know the scheduled type trainings, theoretical / practical elements before end of 2020. If you need short course, 5 days or less, go to our green boutique.